Welcome!
Our Mission Statement
University of South Florida's Engineering Technical Support Services (ENG TSS) provides continuous technical support for Departmental Labs and Research Labs for the College of Engineering as well as poster printing and rapid prototyping services.
Award Winning Staff
TSS is home to hard-working, dedicated employees that were recently recognized during the University of South Florda's Outstanding Staff Awards.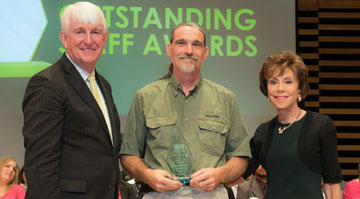 Tech Support

If you require assistance, please contact us by submitting a ticket, emailing eng-tss@usf.edu or calling 813-974-4889.